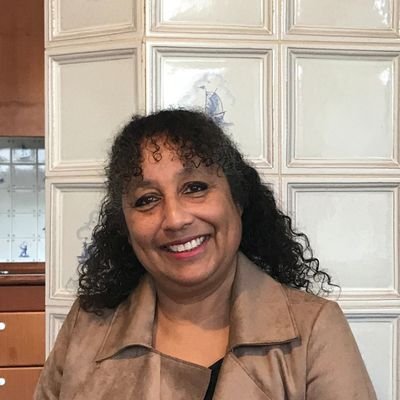 Christmas Shopping
If you haven't bought all your presents by Christmas Eve,
you're going to have stress, stress, stress
before the day is over if you want to please, please, please.

Will it arrive in time for Christmas?
	Sorry Madam, No
I thought you had a 24-hour delivery service.
	It doesn't work on Christmas Eve, Madam.

Missed the train into town.
Take the car, find a space to park.   Go to

shop and buy, buy and shop,
shop and buy, buy, buy.

No!
	Sell, sell, sell
the wrong-coloured socks for Uncle Joss,
the wrong type of bubble bath for Cousin Lisa.

	Sell! Sell! Sell!
Inflated hot shares in the South Sea Company.
Did the public care they transported enslaved people?

	Sell!  Sell!  Sell!
Overpriced and runaway stocks in the railways.

	Sell!  Sell!  Sell!
Risky bank bonds packed in a box labelled safe.

Sell!  Sell!  Sell!
Novel foods packed with novel threats to our health.

Will we ever learn?

We go around in spirals,
never land in the same place
but often at the same spot.
	
We cannot stop to buy and sell, sell and buy,
buy and sell, sell, sell.

We look on and watch the bubble go pop.



City Boy



You need a bellyful of arrogance,
an ego as strong as a tank to survive 
the financial hub of the City. 

From Moorgate to Tower Hill,
along Bishopsgate and Fenchurch Street,
testosterone hangs in the air.

Bonuses to the tune of millions are sung
and bagged with the twitch of a nose,
the wink of an eye.

In darkened rooms, flesh is driven
to hook around poles to secure a sliver
of sustenance. Champagne flows
by the pint and coke by the bucket.

Bodies wrapped in dark suits clutter chairs,
a crack of a smile stretches back to reveal
ferine teeth. The punters may be hard but the
deals are easy, then the score has been written,
a long time ago.

Comes a day, the guards meet me in the hall,
marbled and cool. They push a cardboard box
into my hands. A box, it's still a box.
Inside, a pen, a tie, half a bottle of whisky,
a two pence coin.

Time to take a holiday, maybe Bangkok,
stop by in Bali. Though it won't be long
before I'm in the trading game again. 



Wait



Potholes need to be filled
The health service needs rescuing
Barings Bank went bust a while ago
Lehman Brothers more recently
Northern Rock needed a helping hand
So did Royal Bank of Scotland
But we need more jelly bear sweets!
Train carriages are creaking
The tracks are rusty
Pipes are leaking sewage into
Rivers bursting their banks
New Zealand lambs are stampeding
Borders need to be controlled
Our jobs need protecting
We've had swine flu, avian flu
A flipping novel pandemic
Keep your face mask on!
Take your face mask off!
Little Tommy needs new shoes

Wait! There'll be jam tomorrow.

3 poems by Doryn Herbst : I Try to Think, You Stay Calm, & The Knife

Bio: Doryn Herbst, originally a scientist in the water industry, now lives in Germany and is a deputy local councillor. Her writing considers the natural world but also darker themes. She is putting together a pamphlet-sized series about abuse in its many facets. Doryn has poetry in Fahmidan Journal, The Dirigible Balloon, CERASUS Magazine and forthcoming in Sledgehammer Literary Journal. She is a reviewer at Consilience science poetry journal.