This poetry shouldn't be a challenge. This will be a celebration of unity & a place to unleash any sadness, tensions, exhaustion regarding the ongoing unjust killings due to racist ideologies & terrorist who like to re-invent their own history to match an idea in their head that was never theirs. Give us your feelings, give us your words. Tell us what you can do to encourage others, Tell us how you can help stop political & blue corruption, systemic racism, and most importantly give us words that you feel will stop these deaths.
It has been a year since George Floyd, longer for Breonna Taylor, longer for the shit that was Jim Crow Laws, Slavery, don't forget Rodney King, don't forget Amadou Diallo, Trayvon Martin, Tamir Rice, Rekia Boyd, thousands upon thousands others. Martin Luther King Jr gunned down for change. The leaders that preached for change always met with resistance. Stop this hate America!
Poem #1 by Catrice Greer
Fevers of the Mind Interview Catrice Greer w/poetry "Yearning Through the Fog" & "Cortical Cartography"
Check below link for what Catrice and other poets are doing for the Cheltenham Poetry Festival Events.
https://www.ticketsource.co.uk/cheltenhampoetryfestival/black-lives-matter-poems-for-a-new-world/e-krddqb
Come Home  a poem for George Floyd (June 7, 2020 Catrice Greer) 

These wombs, sacred,
we build placenta worlds of blood and bone 
cord by cord, cells churning with life
a zygotic landscape 

s  ..  a  ..  f ..   e

safe from gunshots, lethal force, blue bias, blows
safe from bent-tongued accusations, chokeholds, grief
tears and pain light-years away
the amniotic sac aglow 
you hear only my voice 

Mommy … 
 
I walked with you, my love, my sun
floating close to my own heartbeat 
tethered in the mitochondrial house 
we are one
my peace, your peace

my child, to lose you to this world 
that does not know you 
never carried you
is not the deep-rooted tree of life I birthed 
a premature exit is not the afterbirth of my labor

Call my name
when the end is near
I will come again for you
I will come again for you, my angel 
my sweetness 
you will reside here with me, rest in peace. 
Come home.  

breathe
breathe
breathe

Poem #2 Links to my social justice poems on this blog & other links
2 Social Justice poems by David L O'Nan (Archaic Motorcycle Breath and Like Bullets From the Cowboys)
Poem: Injustice: Can You Say Her Name? (Pouvez-vous) by David L O'Nan
Above is a link from my wife HilLesha's blog Tothemotherhood.com 
HilLesha is a mixed-race writer, blogger, co-editor, mother, wife & so much more.   *this was from her blog, any content about contests is no longer available*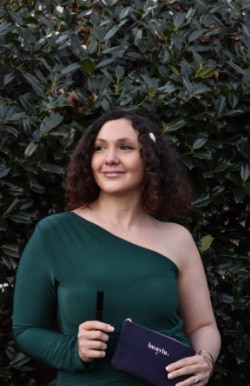 Poem #3 link to R.D. Johnson's poems about civil rights & social justice 4 Poems by R.D. Johnson : Malcolm & Martin, Angels, Dr. King's Dream & February 1st (re-post)
Poem #4 link to Troy Jackson's Essay "We the People" from the Anthology An Essay "We the People" by Troy Jackson (from Fevers of the Mind Press Presents the Poets of 2020)
Poem #5 link to Samantha Terrell's social justice poetry 3 social justice poems by Samantha Terrell : "Advocacy" "Who We Are" & "Hurry Up Justice"
Poem #6 Stop the Hate Poem by Sarika Jaswani
Below the lambent candor of periwinkle sky
Beneath redolent shades of sovereign sun
In a garden of remembrance lays a Martyr

Farther from littered complexities
Yonder of stinking grudges

Away from leaking old bottles of comparisons
Mildew and rotting timber of America's foundation

Off the beaten track
Floyd breathes beyond color of skin

Where grief ceases to be transient
And shuns mute palette of emotions

At the end of rainbow
where they each call out and
Say their names 
There rests a harbinger of hope and change.


Poem #7 Able & Sable Hearts in Color & Deed by Pasithea Chan
The world is a stable filled with creatures both able & unstable.
Those who are able have hearts capable of empathy towards their community.
But those who are unstable have hearts so sable they cripple humanity.
Their differences define a life of dignity for the rest of humanity.

Able hearts play their parts sorting people by acts
not words in the name of equality & justice
But sable hearts take part in breaking people's hearts
sorting them by color to spread terror in the name of service.

Able hearts have peaceful minds that analyze words
to sort what they fear from what they see or hear.
But sable hearts have broken minds that pander to their fear
blinding their eyes with what their hearts steer.

Able hearts are driven by compassion to foster good even if late
because for them right and wrong are black and white.
But sable hearts are driven by obsession to spread blind hate
because for them freedom is a bait to catch black enjoying whats white.

Able hearts will do what's fair because they care
But sable hearts will just be there to hunt those unaware.
Like day and night, one is light bringing wealth
the other is dark with crime bringing death.

Show me a man who ran & I'll show you fear from those near.
But show me a man who stood his ground & I'll show  you justice.
There are many George Floyds and Breonna Taylors out there
but sadly there are few who truly care or dare
to say times have changed yet sable hearts haven't
Because right and wrong  are not the only black & white
In a world where grey is for those who chose to bray
blind lies to hide behind a colorful rind.

In the end, hearts and minds dictate the kind
of life we lead not our colors because we all bleed Red
So how can color decide who is good or bad?
We are all one; color is just one kind of human kind
I'm sure we can agree that deeds can sort the human kind.

Wolfpack Contributor Bio: Pasithea Chan
Poetry: Nine by Anneka Chambers
Nine Minutes I Fight For Life
In an instant my body is slammed to the ground
Nine Minutes I Fight For Life
Exclaims from the public echo all around

Nine Minutes I Fight For Life
I am unarmed, handcuffed and I pose no threat
Nine Minutes I Fight For Life
Enforcement of this kind is unlawful, do you have no mercy, nor any regret?

Nine Minutes I Fight For Life
I am pleading with you, please stop!
Nine Minutes I Fight For Life
Emotionless is the expression of every standing cop

Nine Minutes I Fight For Life
I lay here helplessly, one against four
Nine Minutes I Fight For Life
Excessively this Officer pins me to the floor

Nine Minutes I Fight For Life
I am in excruciating pain
Nine Minutes I Fight for Life
Explain why you have chosen my soul to claim?

Nine Minutes I Fight For Life
I hurt until I bleed
Nine Minutes I Fight For Life
Executing your act of violence, as I cry and plead

Nine Minutes I Fight For Life
I cannot breathe, I cannot move, I only feel
Nine Minutes I Fight For Life
Encourage this Officer to remove his knee, from where he kneels

Nine Minutes I Fight For Life
I am doing all I can to hold on
Nine Minutes I Fight For Life
Every cell in my being is fighting this wrong

Nine Minutes And I Will Not Survive
I love you family, colleagues and friends
Nine Minutes And I Will Not Survive
Eventually My Life Ends.

REST IN POWER GEORGE FLOYD
25.05.2020 
 

More Links: https://subterraneanbluepoetry.com/SubterraneanBluePoetry.IX.II.html including a poem by Wolfpack Contributor Megha Sood WolfPack Contributor Bio: Megha Sood
https://meghasworldsite.wordpress.com/2020/11/08/poetry-published-in-the-anthology-as-the-world-burns-by-indie-blue-publishing/
https://www.amazon.com/As-World-Burns-Writers-Artists/dp/1951724046/ref=sr_1_2?dchild=1&keywords=as+the+world+burns&qid=1622661221&sr=8-2
Poems by Laura Grevel:
Texas Freeze Over—February 16, 2021


On that freezing eve in a winter storm, where nothing was the norm,
eighteen-year-old Rodney Reese was walking home down a Plano street.
He'd finished his shift at Walmart, groceries in hand,
still had a good ways to go, slipping and stumbling in ice and snow,
still had a good ways to go, when they showed up and slowed.

He heard the shout, saw the colors of the car,
felt a shiver run over his memory wars:
remembered what happened to
George Floyd in Minnesota,
Eric Garner in New York,
Ahmaud Arbery in Georgia,
Daniel Prude in New York.

Did the cops remember the truth as they told him to stop?
That they'd been sent to make a wellness check?
Not to be a pain in the friggin' neck?
That the state was now a disaster zone
of ice and snow, bodies freezing in homes?
Did they remember that he was a man?
That warnings were given by the weathermen?
That warnings were shouted by the BLM?

They asked him to stop; he sweated and labored on.
If only he could get home or where someone could see what was going on.
He peered resolute through the snow, through the dark, and he prayed.

"Where you going, son?" 
"I'm going home."
"Why you walkin' in the road?"
"Sidewalk's icy, man."
"Where you goin'?  You need a ride."
"I'm goin' home.  Don't touch me!"
The cops get out, come close.
"Why don't you stop?  We want to talk."
"Don't touch me, man!"
They grab his arms, cuff him.  "This is an investigation!"

So though it makes no sense to anyone with a few cells of gray,
they charged him for walking home—charged him with being a pedestrian in a roadway.
He spent the night in jail, managed to keep his heart from fail, managed to keep from other travail.
Next day the police chief let him go, said they should 'a' taken him home,
didn't know what was in those cops minds, was it race?  The chief couldn't say.

Rodney, when asked later why he didn't want to stop for the cops, said,
"I seen all this stuff with George Floyd.
It hurts, man."



People Are Looking



They just keep killing black men—
these self-appointed vigilantes and cops—killing
men jogging down the street like Ahmaud Arbery
or men coming out of a shop like George Floyd
and the BLM started marching
and the Trump response
sent an Armageddon of armored cops and henchmen
to attack people who were not armored
who were protesting the murders of black men.
A Star Wars attack on regular people,
and the protesters march wearing Covid masks,
march those streets, through smoke and tear gas,
and the robotic cops bear down bear down brutalize
and my mind races to find the puzzle pieces
because I seem to have missed something.

1968
I am seven.  I walk into a church in East Austin
with my mother, brother, sister.
Moselle who cleans our house and takes care of us kids
invited us to her daughter's wedding.  And when we walk in
and walk down the aisle and sit down, my heart
begins to thud because people are looking, then not looking, at us.
We are the only white people there.

1988
I am 27.  I walk into a church for the wedding of
Sara.   She is a friend, a co-worker,
a fellow accountant at the State Auditor's Office.
And when I walk in and walk down the aisle
and sit down, my heart begins to thud
because something is similar, something is wrong,
people are looking, then people are not looking, at us.
We are the only white people there.

2020
And my mind races to find the puzzle pieces
as a despot's robot army marches on people
who are protesting the murders of men—
murders because of the color of their skin.
An obscene scene of spleen sent by
a President who is more mean than man,
sending a smokescreen to make a show
that is the only way he knows.
And my heart thuds and my mind races to find the puzzle pieces:
1968, 1988, 2020,
and I look back and ask

Sara, where were the other people from the office?
Why did none of them come to your wedding?
During workdays, we all worked together.
During lunches, we ate out together.
During out-of-town audits, we travelled together.

My God, Sara, I remember back then
I heard one or two excuses
busy, kids . . . but most had no kids—
most of our co-workers were single, and white.

Oh, Sara, how blind have I been?