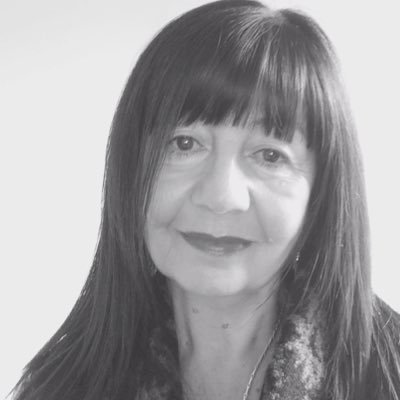 Somewhere a Tree waits for an Angel or a Butterfly
I reach inside my heart, remove
a handful of leaves
autumn gathered beneath
your shadow. Hieroglyphs
of small dreams, lost summers
the bend of clocks taking
the long road home. The way
you spoke their names –
Copper Beech, Grey Willow, Silver Birch.
My back to the bark I'm shaped
like loss, each little scar longing for wings.



The Belt of Venus



Twice a day
the blue hour flirts
a lust for colour
a before or after red

or perhaps a scattering
of cosmic dust
making its way to earth
along a deserted path
that lovers seek.
Let's gather up that space
set it down over here,
it's where we'll meet
in shadow-time
when everything surprises.
Where you and I
are reflections in a sky
high-wiring with the ease
of acrobats, startled
by an updraft of love.



Lovers



The swifts came late
from their wintering grounds
keeping secret their routes
searching for dragonflies
building indoor nests.
You and I
blow as thistledown
wandering beach-ward
seeking the sea
where you tease

with your stone-skimming
skills and spin me
towards incoming tide.
I laugh and scream
repeating your name
you respond with silence
lips finding the pale
shift of my throat.



Illusions



I never quite managed to remove
that red wine spot from
my white linen dress, perhaps
I didn't try hard enough.
A reminder of late night picnics
on a beach where the sky
hardly darkened in summer.
Does the dress still smell of wistful
a heady jasmine or a base note of sandalwood
a promise of no promises.
Last night I looked towards a shelf of light
in an otherwise clouded sky
I watched until it disappeared
not understanding how it got there
or why it was so slow to leave.



Leaving



This is how small
a world can be
the opening or
closing of a door
a caught kiss
as it slips
through the dark
a need
to remember hands
their shape
the time it takes
to pull me close
and the pulse
of rain, unnerved
by all that blue.


For more follow Eileen's site http://www.eileencarneyhulme.org.uk/
Twitter: @strokingtheair 
Eileen has Three poetry books published Stroking The Air 2005 (bluechrome) The Space Between Rain 2010 The Stone Messenger 2015 both published by Indigo Dreams.