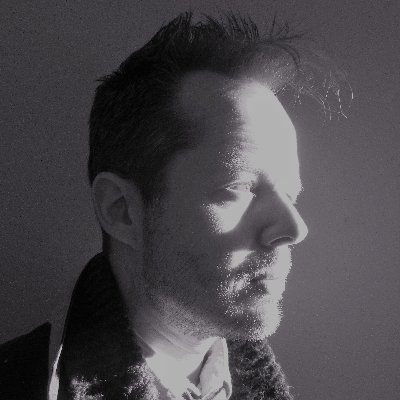 The three poems attached showcase the radical nature of meaningful if possibly fleeting relationships. They glimpse the impetuosity of passion in the manner of an impromptu wedding night, a difficult embrace and the frustrations of encounter and its aftermath.  Questions of censure and reprobation and the faltering of courage inhere in these along the themes of loss and regret.
 
Please note that these pieces find their theoretical root in such once fringe but now seminal texts as Roland Barthes', A Lover's Discourse, Remy de Gourmont's, The Natural Philosophy of Love, and Jacques Derrida's, On Touch.

As to the cadence and rhythm of these pieces, play is clearly made at times with enjambment but chiefly there is attempt at stretching out the voice all while only toying with rhyme.  They revel in a language that hopes abstraction.
Vegas chapel
The hot clip fades the memory shame let loose on our world.
In it you seem more decent proposal 
due process entailed

when favour for favour minute to next 
offered what wanted we pay deeply our fees.

To recall them each the one as then the other 
(reasons that pulled us our fears and hopes 
knotted together)

is to go into that shod room where forces bartered 
cheek to cheek the hardwired compunction 

monsters haggle. Its grumbled performance fastened 
insecurity not gone but here proposing wipe clean 
the pain of dejection (our story 

its sordid worth) under the gaunt nose of some 
flogged priest assigned 

the inner sanctum of dreams 
shivering along that mile of wait desire contrives of.

Now the gathered momentum leads 
to circumstances encumbered 
what daunts us ageing together:

this love of pretence 
there made official.




A quick forbiddance



Thrill shapes to ravish.
It bills unheard of 

in kindness exhibited
between

preceptors of sheltered cause
and promised libations

niceties aroused
of a yearning to bother.

The day after pleads our case
and feels for a clause 

they would dismiss us
our seven notes appending.

But prohibitions against
signal them outlasted

the enforcement far gone

as morality assures
of debauchery undone

in jostled truths
long held

and climbed down from
these pikes impaling.

Now they stoke as heaven insures
a victory or death

the loss pertaining 
if pitched grief and broke will

unevened hearts remand in.




In part disjoiner



The calm night and its bothered kiss presents in 
delicacies that let linger.

It hangs next in the compunction of a mind that fastens.

But why he did it is furrowed in her brain
the kind cannot understand of.

One day will reveal in the loaded prime that confuses

so that what was there in the throes of passion 
will be her memory's jest

as the gully of thoughts portrays what only peace envisions.

Now it collects an opportunity missed 
to ache through and between

the heart he shaped and the hope it formed of a flight construed 

out of freedom chance pools when we serve under
ruinous terms courage refuses.







Andrew Cyril Macdonald considers the role of inter-subjectivity in the poetics of encounter. He celebrates the confrontations between self and other and the challenge that occurs in the fomenting of identity and independence in the context of relationship. You can find his work in such places as A Long Story Short, Blaze VOX, Cavity Magazine, Down in the Dirt, Green Ink Poetry, Mineral Lit Mag, ODD Magazine, Synchronized Chaos, Thorn, Unique Poetry Journal and others. When not writing he is busy caring for seven rescued cats and teaching a next generation of poets.